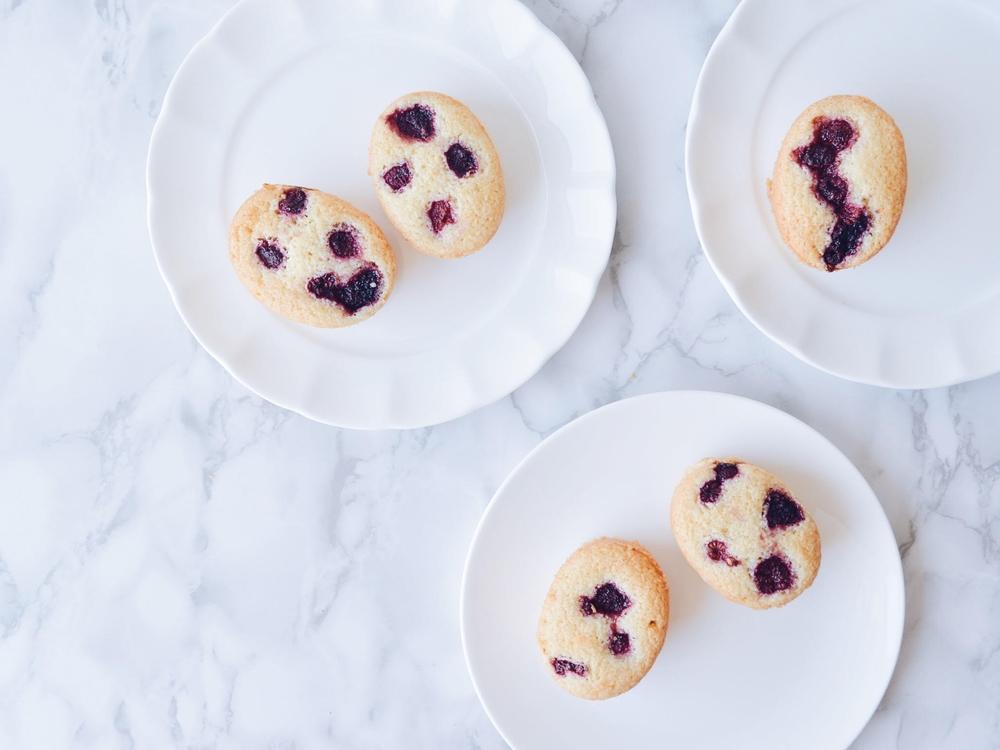 Raspberry and lemon friands
These little berry studded friands are bursting with flavour. Marrying the richness of almond meal and the tartness of lemon and raspberry. They are a beautiful sweet to enjoy at morning or afternoon tea. They also happen to freeze unbelievably well. Needing a 30 second burst to come back to to moist, almost freshly baked life.
1 cup (120g) almond meal
1 cup (132g) icing sugar, sifted
3⁄4 cup (95g) gluten-free plain flour, sifted
1 teaspoon baking powder, sifted
5 eggwhites
1 tablespoon grated lemon rind
125g unsalted butter, melted
1 1/2 cups (180g) frozen raspberries
Preheat oven to 160C. Sift the almond meal, icing sugar, baking powder and flour into a large bowl.
In a separate bowl whisk the egg whites until foamy but before reaching firm peaks.
Fold the egg whites into the almond meal mixture with a large spoon.
Add the lemon zest to the bowl then pour the melted butter into the batter and whisk until combined.
Spoon the mixture into lightly greased friand tins or muffin tins.
Dot with the frozen raspberries and bake for 20–25 minutes or until the friands are golden and cooked through.
Using a butter knife, loosen the edges and remove the friands from the tins.
Let them cool on a wire rack before dusting with icing sugar and serving.