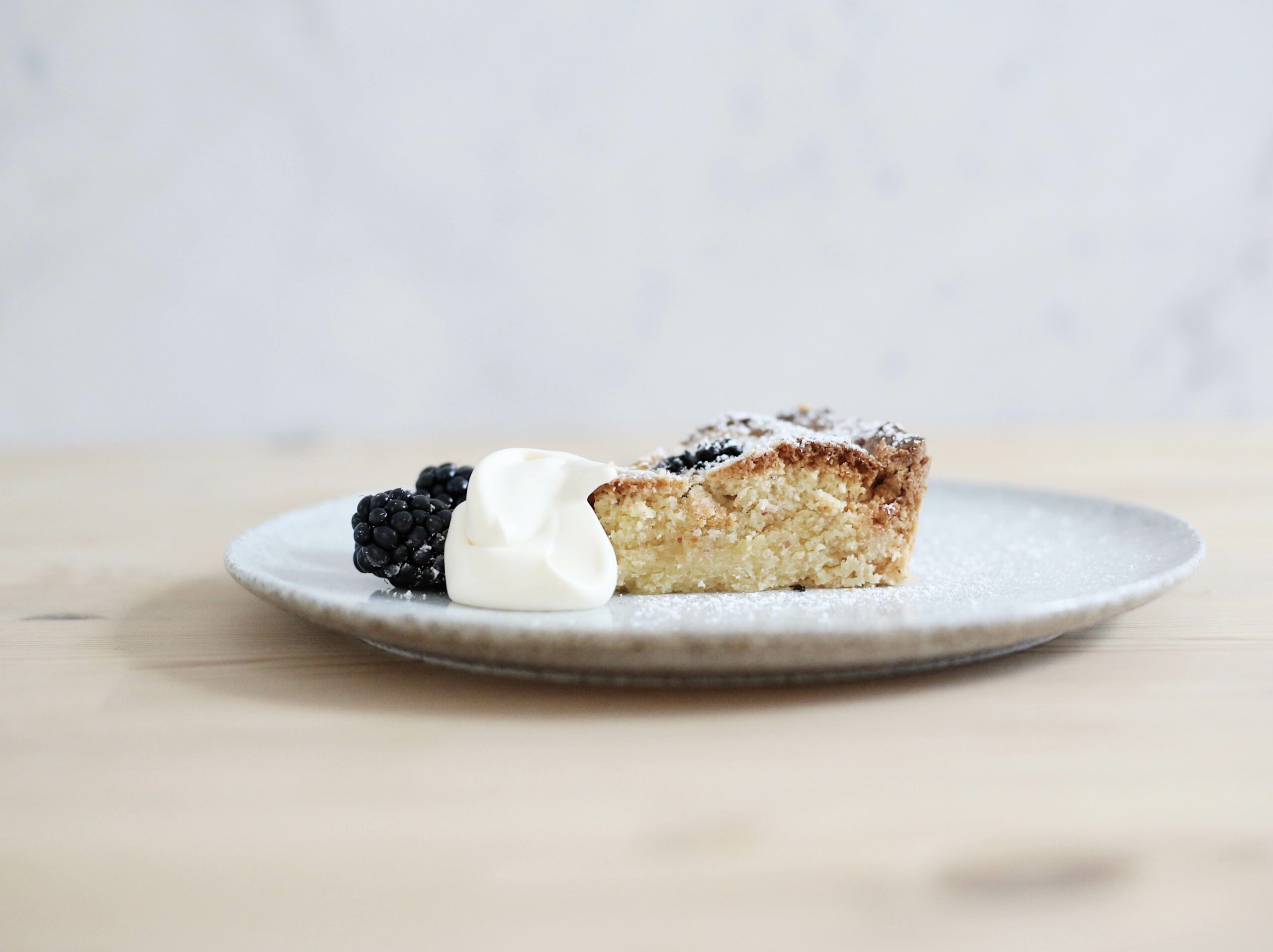 Blackberry frangipane tart
This frangipane tart is every bit as delicious as it looks. It takes some time to put together, but I promise you it's worth it. Depending on what's available where you are (and whether or not you're willing to mortgage your house for a punnet of berries), you could add raspberries, frozen blueberries or even figs.
Tart
175g plain gluten free flour, plus extra to dust
50g icing sugar, plus extra to dust
90g chilled unsalted butter, cut into small pieces
1 medium free-range egg yolk
1 tbsp ice cold water
Frangipane
100g butter, softened
1/2 cup (100g) caster sugar

1 egg 
1 egg yolk
1 cup (100g) almond meal
1/4 cup (40g) plain gluten free flour
200g fresh blackberries

Caster sugar, to sprinkle
For the pastry, sift the flour, icing sugar and a pinch of salt into a food processor. Add the butter and pulse until the mixture looks like fine crumbs. In a small bowl beat the egg yolk with the cold water. Tip the crumbs into a mixing bowl, add the yolk/water and bring together into a ball. Turn out onto a floured surface and knead briefly until smooth. Shape into a disc and cover with plastic wrap. Place in the fridge for 30 minutes to rest.
Use a rolling pin to roll out the dough on a lightly floured surface to a 3mm-thick disc. Line the base and side of a 22cm-round fluted tart pan with the pastry and trim the edges.
Heat the oven to 200°C/180°C fan with a baking sheet on the middle shelf. Line the pastry case with foil and a thin layer of ceramic baking beans or uncooked rice and bake for 15 minutes or until the edges are biscuit-coloured. Remove the foil and weights and bake for a further 5-7 minutes until the base of the case is golden. Remove and set aside. Turn the oven down to 150°C/130°C fan.
To make the filling, use an electric mixer to beat the butter and caster sugar until pale and fluffy. Add the egg and egg yolk and beat until just combined. Add the almond meal and flour and stir with a wooden spoon to combine. Spoon mixture into the prepared pastry case and use the back of a spoon to smooth the surface. Arrange the blackberries over the frangipane. Sprinkle with caster sugar.
Bake for 45 minutes – 1 hours, turning the tin during baking so it cooks evenly, until richly golden brown and cooked through. Serve warm or at room temperature, dusted with icing sugar and cut into wedges. A generous dollop of double cream is also highly recommended.