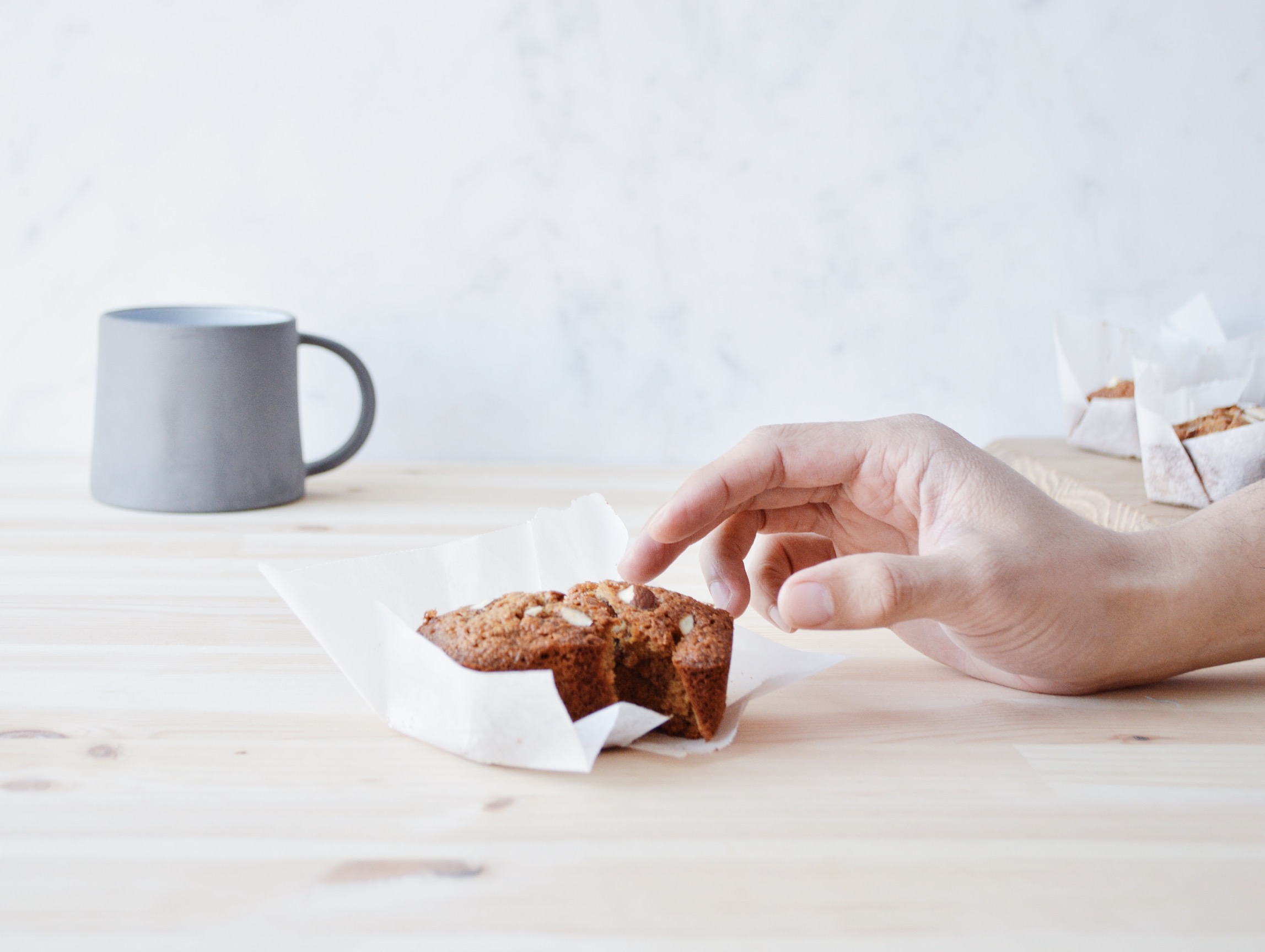 Almond and honey financiers
Financiers are the loveliest cakes to make, lightly spongy and always moist thanks to the egg whites mixed into the batter. For these, find the darkest, richest honey you can and have them for breakfast all week long.
140 grams unsalted butter
1 cup skin-on almonds, plus 1/4 cup to finish
1/2 cup gluten free all purpose flour
1/2 teaspoon salt
1 vanilla bean, split lengthwise
2 tablespoons honey, preferably raw
3 large egg whites
3/4 cup dark brown sugar
Preheat oven to 180C. Butter eight mini loaf pans or a standard 12 cup muffin pan. Toast the cup of almonds on a baking sheet, tossing occasionally, until deepened n colour and fragrant (8–10 minutes). Let cool. Pulse almonds, flour, and salt in a food processor until finely ground.
Place the butter in a small saucepan and add vanilla paste. Cook over medium heat, stirring often, until the butter foams, then browns (5–8 minutes). Scrape vanilla butter into a medium bowl and whisk in honey.
Increase oven heat to 200C. Whisk egg whites in a large bowl until frothy (you don't need soft peaks), then add brown sugar and whisk until smooth. Fold in dry ingredients in 2 additions, then add butter mixture and mix just until smooth.
Coarsely chop remaining almonds. Scrape the batter into pans and top with chopped almonds. Bake the financiers until golden brown and a tester inserted into the center comes out clean, 15–20 minutes for loaves, a little less for muffins. Let cool for 5 minutes in pans, then transfer to a cooling rack.