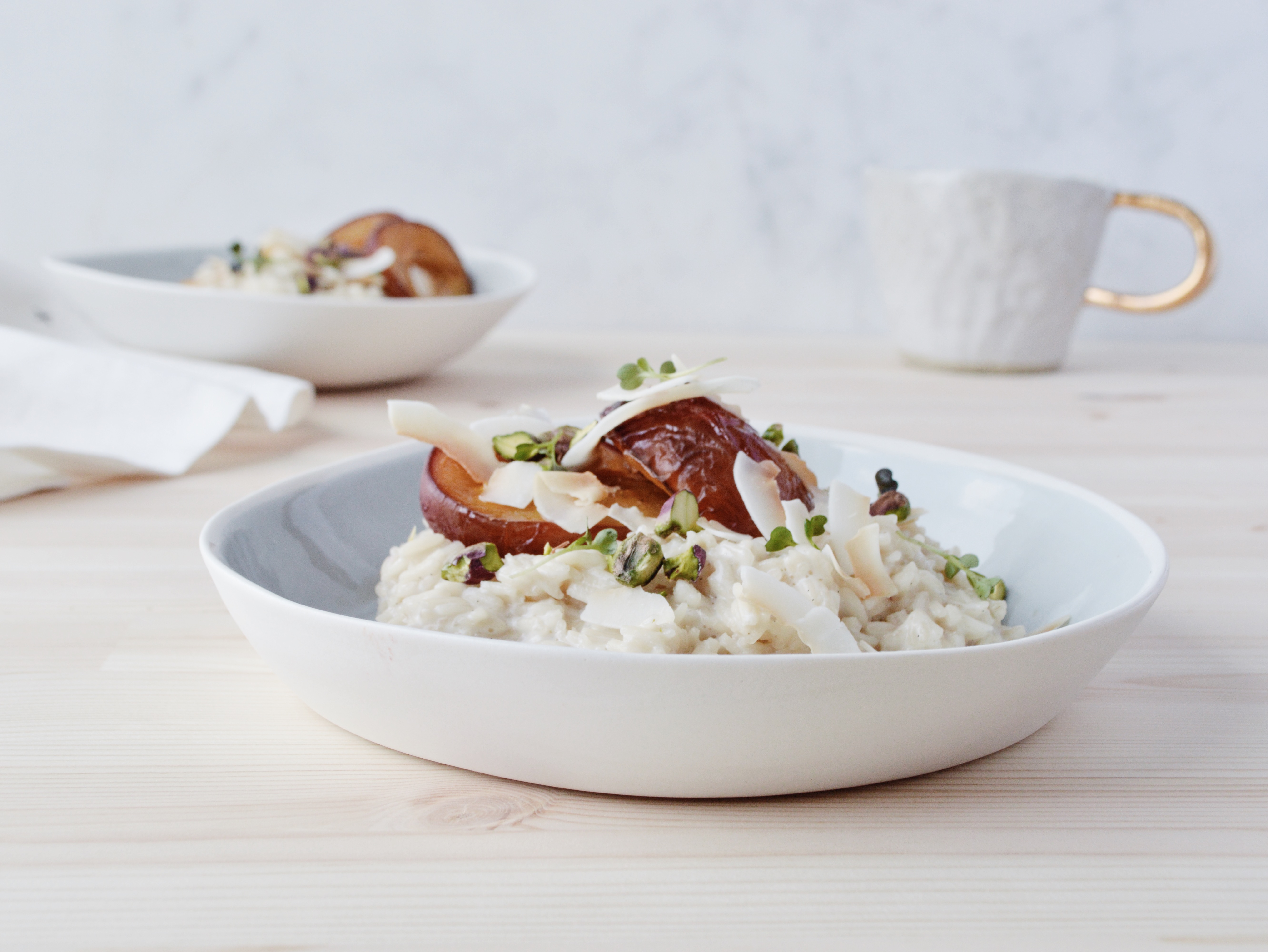 Lately, I've been making batches of this gluten-free and vegan rice pudding in every possible variation. Testing and retesting rice, milk and fruit combinations until I found this irresistible pairing.
4 fresh plums, halved and pitted
2 tablespoons maple syrup
1 teaspoon vanilla paste
1 pinch of salt
1 1/2 cups jasmine rice
2 cans of full-fat coconut milk
1/3 cup maple syrup
Seeds from 1 vanilla bean
1/4 teaspoon salt
1/2 cup toasted coconut flakes
1/4 cup crushed pistachios
Pre-heat the oven to 200C and place the plums, with a drizzle of maple syrup, a teaspoon of vanilla paste, and a pinch of salt into a small baking dish. Bake for 20-25 minutes, until the plums are soft and bubbly.
For the rice pudding, place the rice, coconut milk, maple syrup, vanilla, salt and 1 cup of water in a medium sauce pan. Bring to a boil over medium heat and then reduce to a simmer. Cook gently, uncovered, for about 30 minutes. It's ready once most of the liquid has been absorbed and the rice has been cooked. If too much of the liquid has been absorbed and the rice is not cooked through, add a little more water until it is cooked.
To serve, divide the rice between bowls and top with the plums, coconut flakes, crushed pistachios and a drizzle of maple syrup.