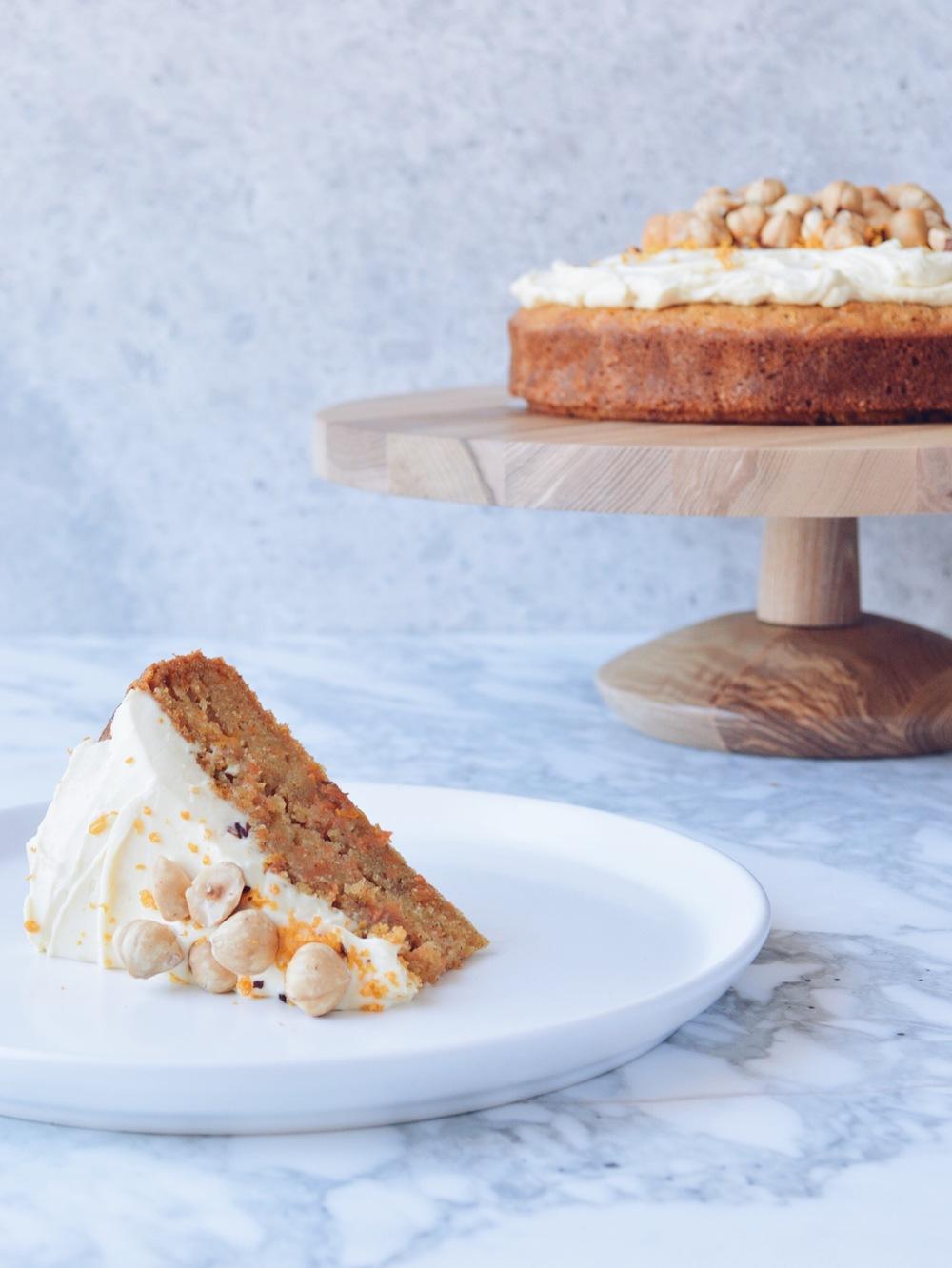 Christmas spiced carrot cake
This is the sexy sister of the carrot cake you know. Gluten free, packed full of grated carrot and made without refined sugar. This cake is deceptively healthy despite its rich flavours. Go ahead and experiment with the spices listed below until you find a combination you like.
THE CARROT CAKE:
200 grams gluten free all purpose flour
2 teaspoon baking powder
1 teaspoon cinnamon
1 teaspoon vanilla extract
1/2 teaspoon ground ginger
1 pinch salt
225 grams grated carrot
1 orange, zest
4 eggs
3/4 cup or 160ml honey
3/4 cup or 160ml olive oil
THE CREAM CHEESE ICING:
200 grams cream cheese
2 tablespoons honey
1 orange, juice and zest
1 cup / 125 g roasted hazelnut
Preheat the oven to 175°C. Line the sides and base of a 20-22 cm cake tin with parchment paper.
Sift together the flour, baking powder and spices.
Peel and grate the carrots then zest the orange.
Beat the eggs in a large bowl until frothy then add the oil and honey and beat until combined.
Stir in the grated carrot and orange zest and then fold in the flour.
Pour the mixture into the prepared tin.
Bake on the middle shelf of the oven for about 55 minutes, or until golden and cooked through. The cake is cooked when a skewer comes out clean.
Leave to cool before removing it from the cake tin.
Make the icing by stirring together cream cheese with honey and orange juice.
Wait for the cake to cook completely before you spread the icing.
Decorate with roasted hazelnuts and orange zest.