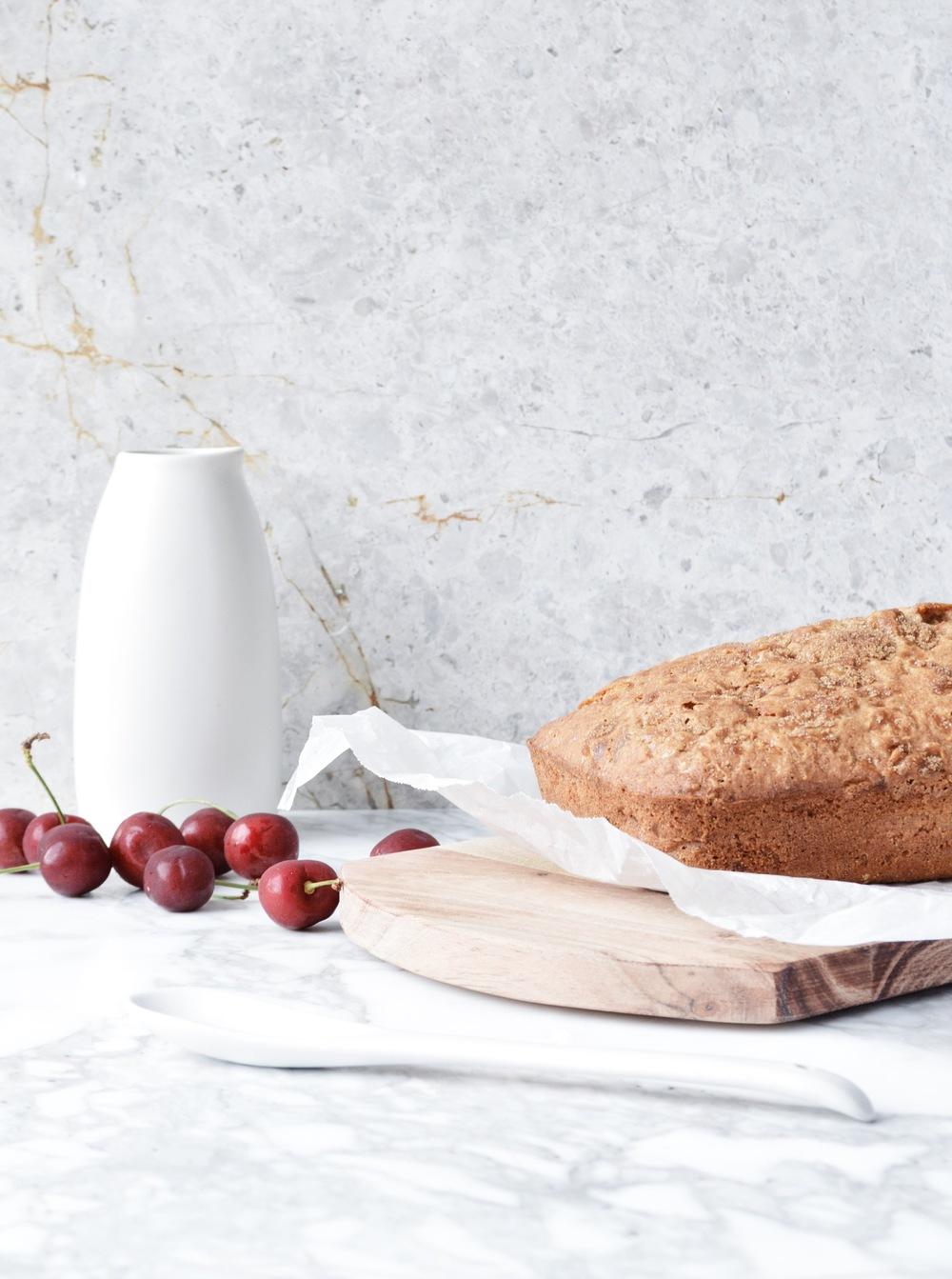 Gingerbread spiced banana bread
Among other things, Christmas Day usually means a lazy, indulgent breakfast. My gingerbread spiced banana bread is exactly that. Made the night before it's needed, your hands are free on Christmas morning for the more important things in life. That being, opening presents and popping champagne corks.
THE BANANA BREAD:
1⁄2 cup oil
1 cup brown sugar
1 egg
1 1⁄2 cups gluten free all purpose flour
1 teaspoon baking soda
1⁄4 teaspoon salt
2 1/2 tsp cinnamon
2 tsp ground ginger
1/2 tsp ground cloves
1/8 tsp ground nutmeg
3 medium mashed bananas
THE VEGAN SALTED CARAMEL SAUCE:
8 Medjool dates, pitted
3/4 cup water
1/2 teaspoon flaked salt
1/4 teaspoon real vanilla extract
THE BANANA BREAD:
Preheat oven to 180C then grease and line a non-stick loaf tray with baking paper.
Add the oil, sugar and egg to large bowl then use a fork to whisk the mixture together.
Next, add the flour, baking soda, salt and spices and stir until incorporated.
Add the banana to the bowl and stir them into the mixture until combined.

P

our the banana bread batter into the prepared loaf tin and bake, in the centre of your oven, for 1 hour or until lightly browned.
The banana bread is ready when a skewer inserted into the middle of the loaf comes away clean.
Set aside to cool and then cover with plastic wrap until required.
Before slicing to serve, gently warm the banana bread in a moderate oven, such as 120C for 5 minutes.
THE VEGAN SALTED CARAMEL SAUCE:
Blend the dates, water, salt and vanilla in a high speed blender for 15 to 20 seconds.
Slowly increase blender to it's highest speed and blend for an extra minute.
The dates will vary in moisture content so add more water as required.
When ready the sauce will be thick and smooth with no chunks.
Serve right away or store in the fridge until ready to use.