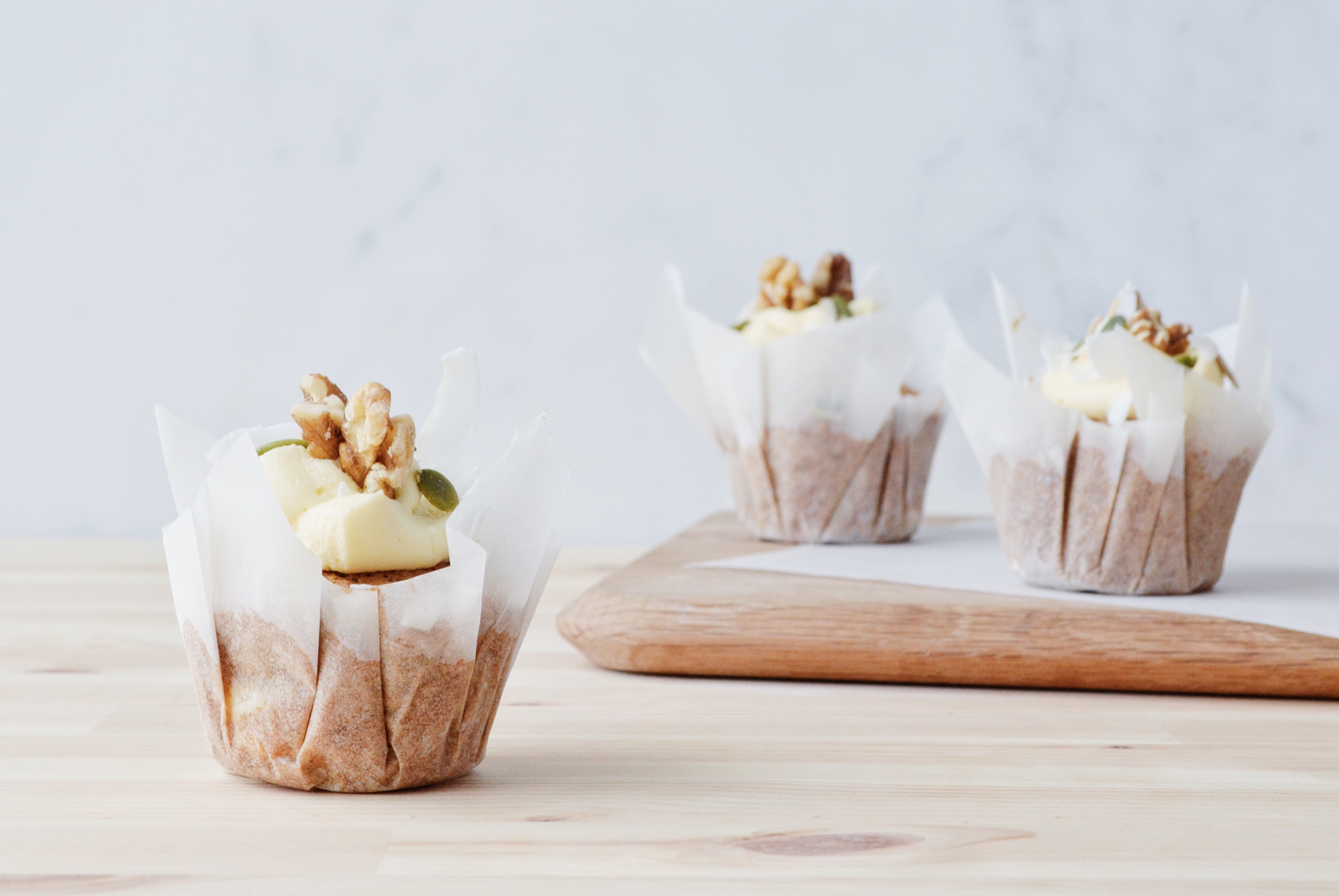 An incredibly moist carrot cake recipe with an ultra-creamy cream cheese frosting.
For the carrot cake:
375g (2 1/2 cups) gluten free all purpose flour
3 teaspoons mixed spice
2 teaspoons baking powder
1 1/2 teaspoons baking soda
1 1/2 teaspoons salt
4 eggs, at room temperature
330g (1 1/2 cups) caster sugar
375ml (1 1/2 cups) vegetable oil
400g (2 1/2 cups) grated carrot
40g (1 cup) walnut pieces, roughly chopped
For the cream cheese frosting:
125g (1/2 cup) unsalted butter, softened
125g (1 cup) icing (confectioners') sugar, sifted
500g cream cheese, softened
For the carrot cake:
Preheat the oven to 180C and grease and line the base and sides of a muffin tin lines with paper cases. Sift together the flour, mixed spice, baking powder, bicarbonate of soda and salt then set aside.
In a second bowl, use an electric mixer to whisk the eggs, caster sugar and oil until frothy then add the grated carrot and walnuts. Mix thoroughly then fold in the dry ingredients.
Pour into the prepared tin. Bake for 25 to 30 minutes or until golden and cooked when tested with a skewer. Turn out onto a wire rack to cool.
For the cream cheese icing:
Use an electric mixer to beat the butter, cream cheese and icing sugar until pale and creamy. Ice the muffins with cream cheese icing and serve.
For an added flair, feel free to add chopped walnuts or seeds to finish the muffins.