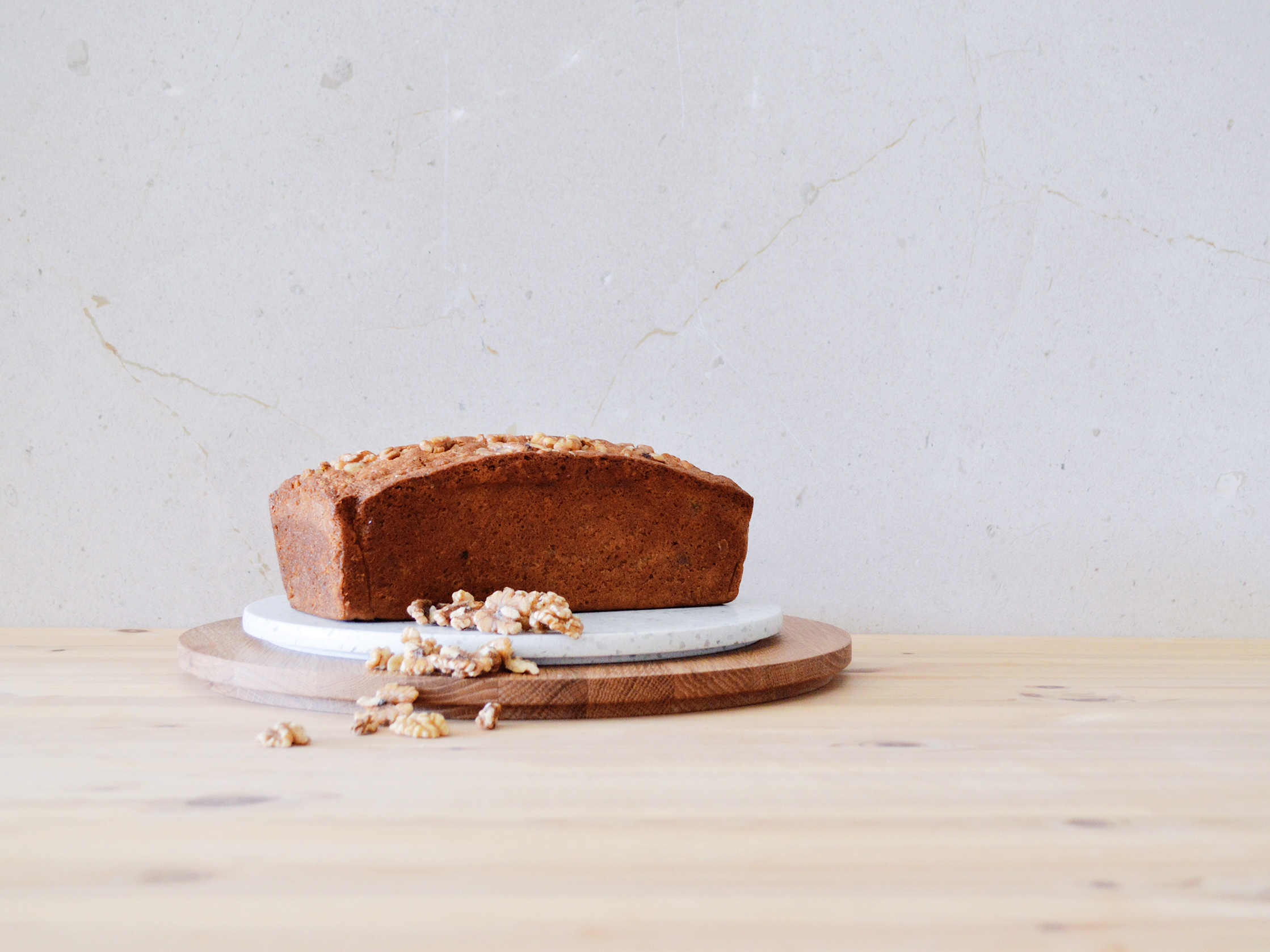 This banana bread recipe is an invitation to experiment. Add your own combination of nuts, seeds or try swirling peanut butter or a vegan chocolate spread through the batter. This recipe has taken some substantial tweaking, but please let me know if you think anything could be improved.
2 tablespoons ground flaxseed
2 cups all-purpose flour (gluten free)
1 teaspoon baking soda
1/4 teaspoon salt
1/2 cup coconut oil, melted
1/3 cup plant-based milk
2 tablespoons pure maple syrup
1/3 cup unsweetened almond milk
1 1/3 cups mashed bananas (roughly three medium)
2 teaspoons pure vanilla extract
1 cup walnuts, roughly chopped (set some aside to sprinkle on top)
Preheat oven to 160C and line a loaf pan with non-stick baking paper. Sprinkle the flaxseed over 1/3 cup water then let stand for 5 minutes until thickened. Stir to combine and set aside.
In a large bowl whisk together the flour, baking soda and salt. Once thoroughly whisked, add the remaining ingredients (including flaxseed) and gently stir with a large wooden spoon until combined. Pour into the prepared pan and top with additional walnuts.
Bake until a skewer inserted in the center comes out clean, 45 to 55 minutes. Let bread cool in pan 15 minutes then remove and let cool completely on a wire rack.
Replacing dairy with almond milk in baking recipes is straightforward because there is no need to adjust the quantity. Simply replace the amount of cow's milk the recipe calls for the same amount of almond milk.