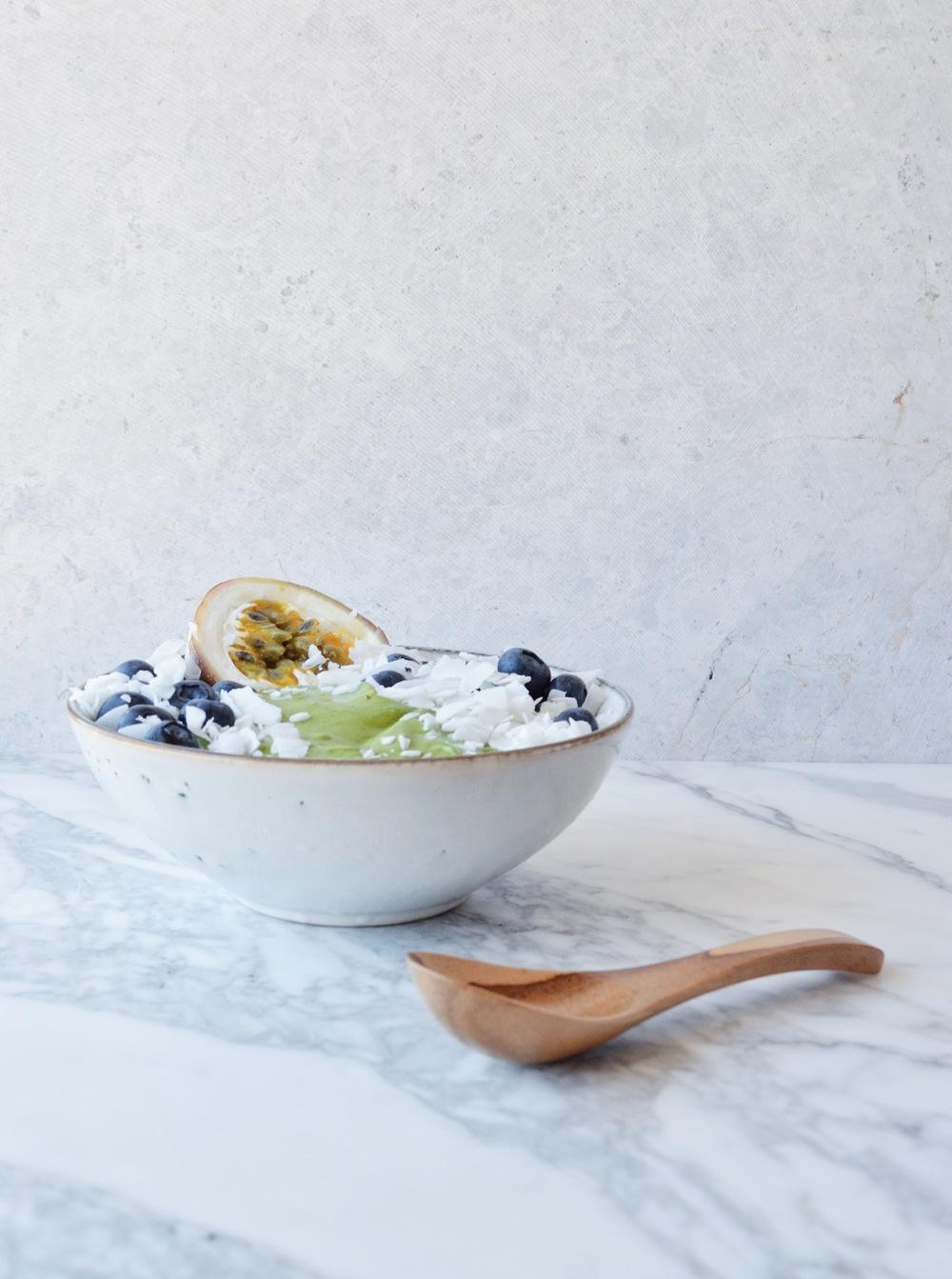 Packed with fresh vegetables and fruits, smoothie bowls are a great way to get your fill of energy boosting proteins and healthy fats.
1 frozen banana
Large handful of baby spinach
1/4 cup cashews, soaked for 2 hours then rinsed
1/2 avocado
30 gm vanilla protein powder
2 medjool dates
250 ml coconut water or plant based milk
Your choice of toppings (blueberries, coconut flakes and passion fruit)
Add all ingredients into a blender and process until smooth.
Pour into a bowl and sprinkle with your choice of toppings.