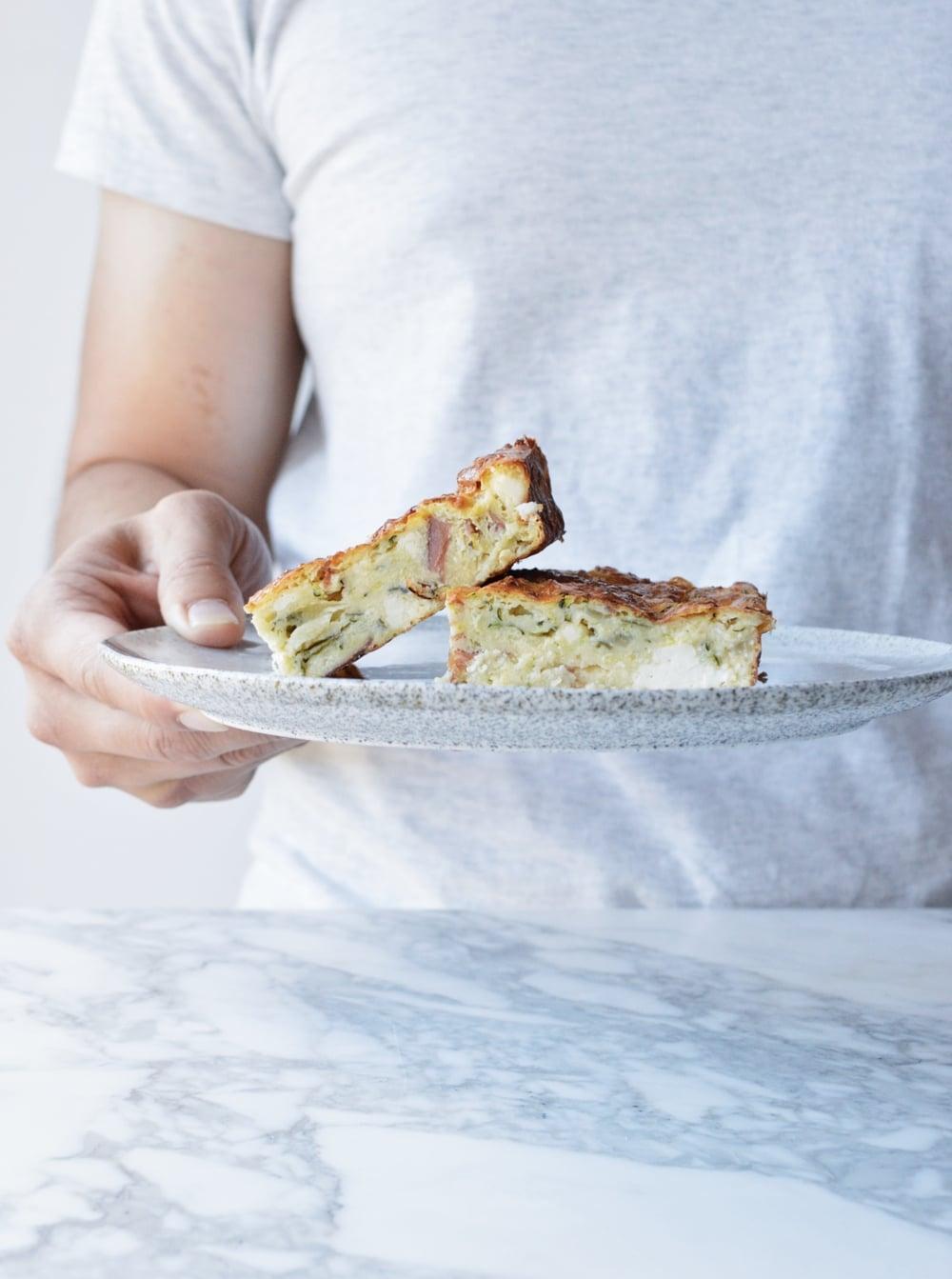 Simple, healthy and incredibly easy, this zucchini slice recipe makes a quick dinner or healthy lunch box snack. It's also the perfect recipe for using up whatever's left in the fridge at the end of the week.
1 tablespoon olive oil
1 onion, finely chopped
2 cloves garlic, crushed
100g prosciutto, fat removed and chopped
450g zucchini, grated
300g ricotta
½ cup (40g) finely grated parmesan
¼ cup chopped basil
sea salt and cracked black pepper
6 eggs
1 cup (150g) gluten-free self raising flour, sifted
Preheat oven to 180°C and line a 20cm x 30cm tin lined with non-stick baking paper.
Heat oil in a non-stick frying pan over high heat.
Add the onion and garlic then cook for 5 minutes or until lightly browned.
Place in a bowl with the zucchini, prosciutto, ricotta, parmesan, basil, salt and pepper and mix to combine.
Add the eggs and flour to the bowl and mix well.

Pour into prepared tin and bake for 40–45 minutes or until golden and cooked through.

Cut into slices and serve.