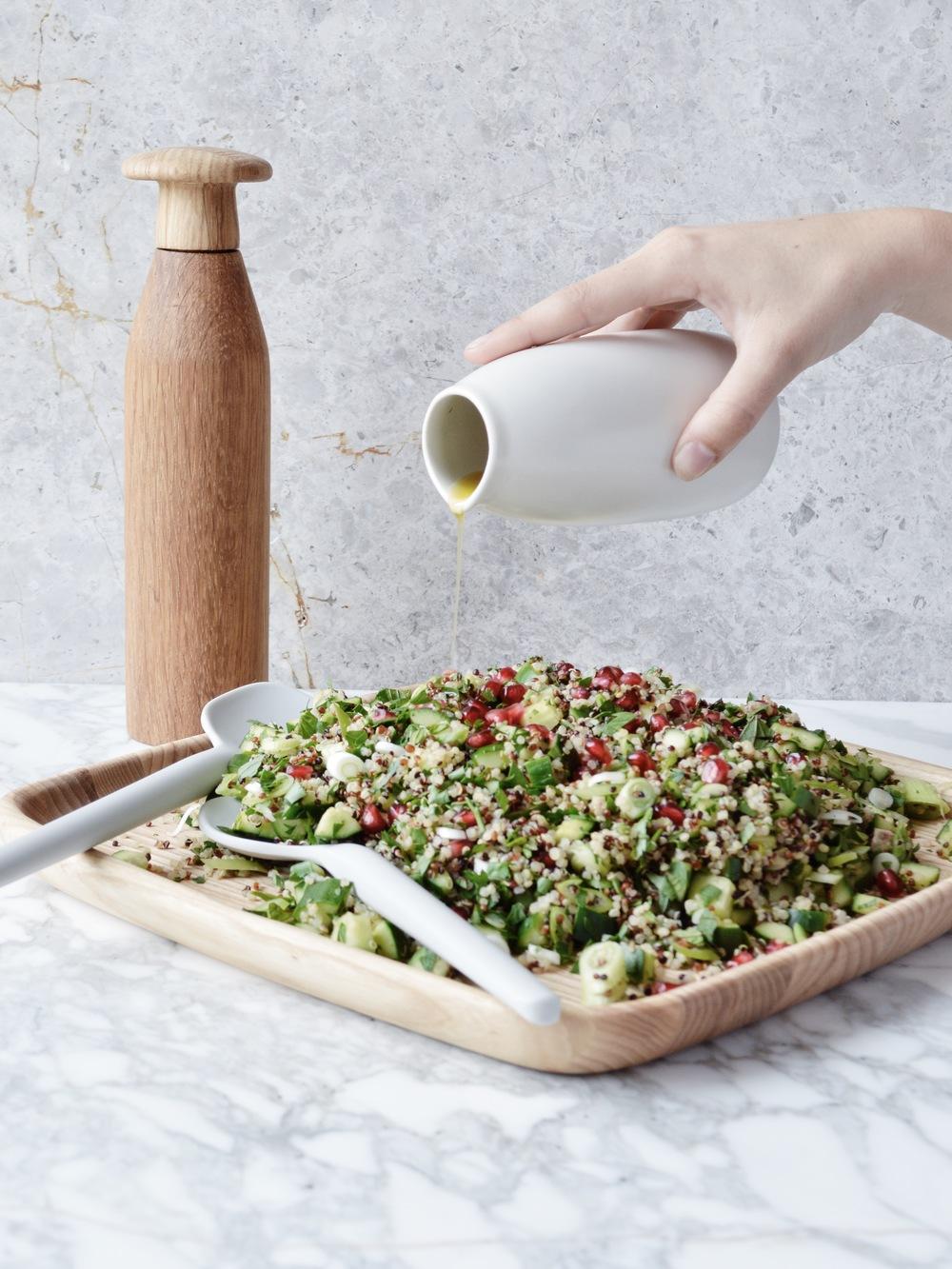 This salad is loosely based on tabbouleh, using pomegranates alongside parsley and quinoa in place of burghul. With its jewel-like pomegranate seeds sitting on a bed of emerald herbs, this salad makes a beautiful addition to any dinner table. t's light and wholesome, and flecked with lots of fresh herbs.
1 cup quinoa
1 garlic clove, finely grated
3 spring onions
1 pomegranate, seeds removed
1 large cucumber
1/2 cup finely chopped mint leaves
1 cup finely chopped flat-leaf parsley
1/4 cup extra-virgin olive oil
Zest and juice of 1 small lemon
Rinse the quinoa in a sieve until the water runs clear.
Bring two cups of water to a boil in a saucepan.
Add 1⁄2 teaspoon of salt as well as the rinsed and drained quinoa.
Bring back to boil, reduce the heat to low, cover and simmer for 15 minutes, or until the quinoa is tender.
Remove from the heat, leave for 10 minutes, and then fluff up using a fork.
Set aside to cool.
Finely slice the spring onions, dice the cucumber and add both to a large mixing bowl.
Add the cooled quinoa, pomegranate seeds, mint and parsley and stir everything together.
Moisten with the lemon juice, zest and olive oil, season to taste and then serve.