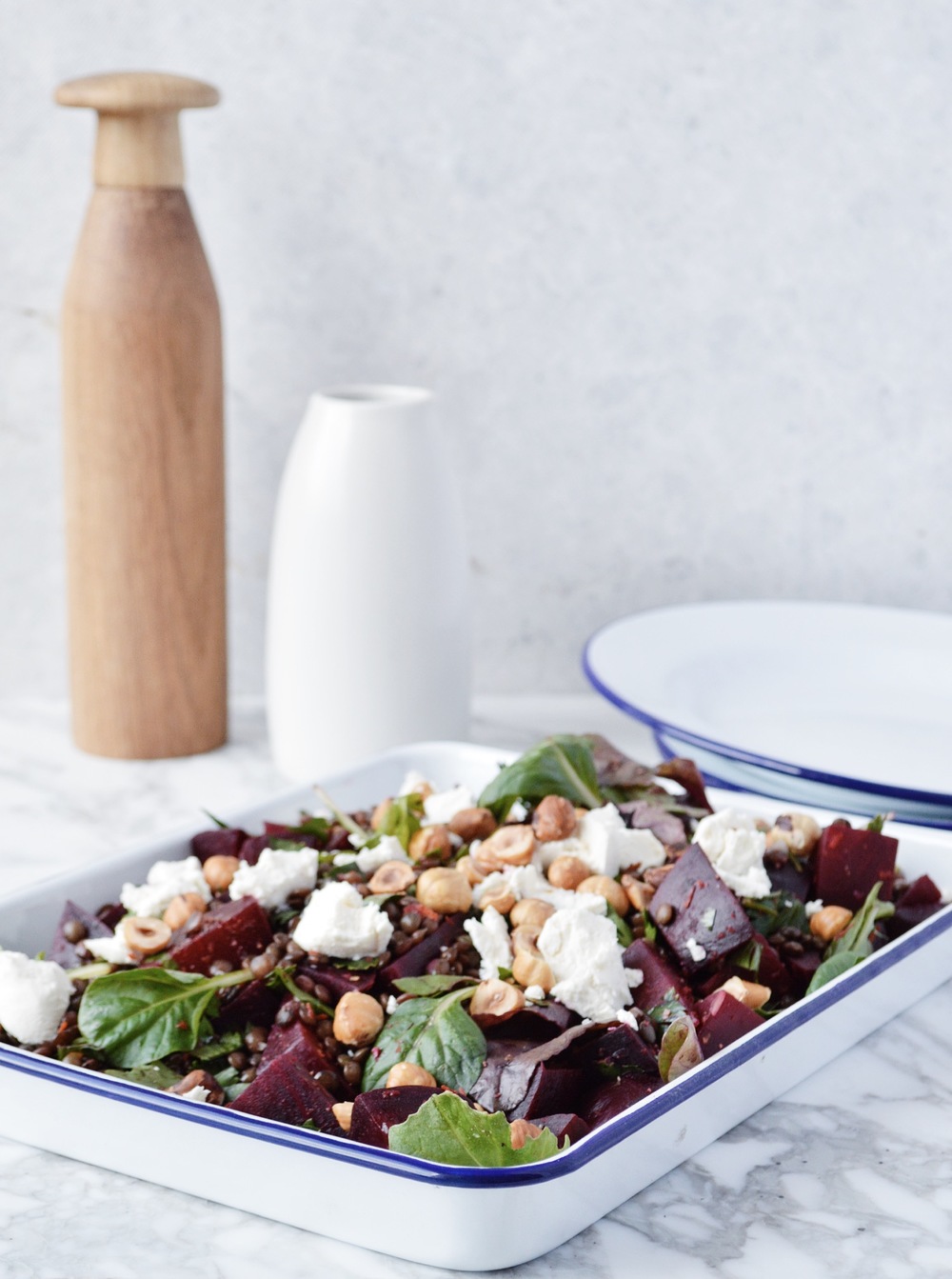 This delicious salad with beetroot and goats cheese is packed full of healthy goodness.
1/2 cup (100g) black lentils, soaked overnight
3 large beetroots, washed and trimmed
1/4 cup (60ml) olive oil
1/4 cup (60ml) apple cider vinegar
2 tsp raw honey or pure maple syrup
Finely grated zest of 2 oranges
1 cup rocket, washed
1/2 cup chopped flat-leaf parsley leaves
1/4 cup (40g) hazelnuts, toasted
150 grams goats cheese
Preheat oven to 200°C.
Rinse and drain lentils, then place in a saucepan and cover with water. Bring to the boil over medium-high heat, then reduce heat to medium-low and simmer for 10-20 minutes until tender.
When the lentils are almost cooked, add 1 teaspoon salt and continue to simmer until tender.
Drain and rinse under cold water, then place in a large bowl.
Wrap beetroot in foil and place on a baking tray.
Roast for 40 minutes or until cooked through.
Remove from the oven and set aside in their foil for 15 minutes.
When cool enough to handle, unwrap and slip off the skins.
Chop beetroots into bite-size pieces and add to the lentils.
Whisk olive oil, vinegar, honey and a pinch of salt in a small bowl, then pour over the salad.
Add orange zest, salad leaves, parsley and walnuts, and season to serve.